founder and creator of SylvieBags
SylvieBags was established in 1997
by Sylvie Farrington on the
Island of Martha's Vineyard
off the Coast of Cape Cod,
Massachusetts.
"Modern Vintage Reimagined"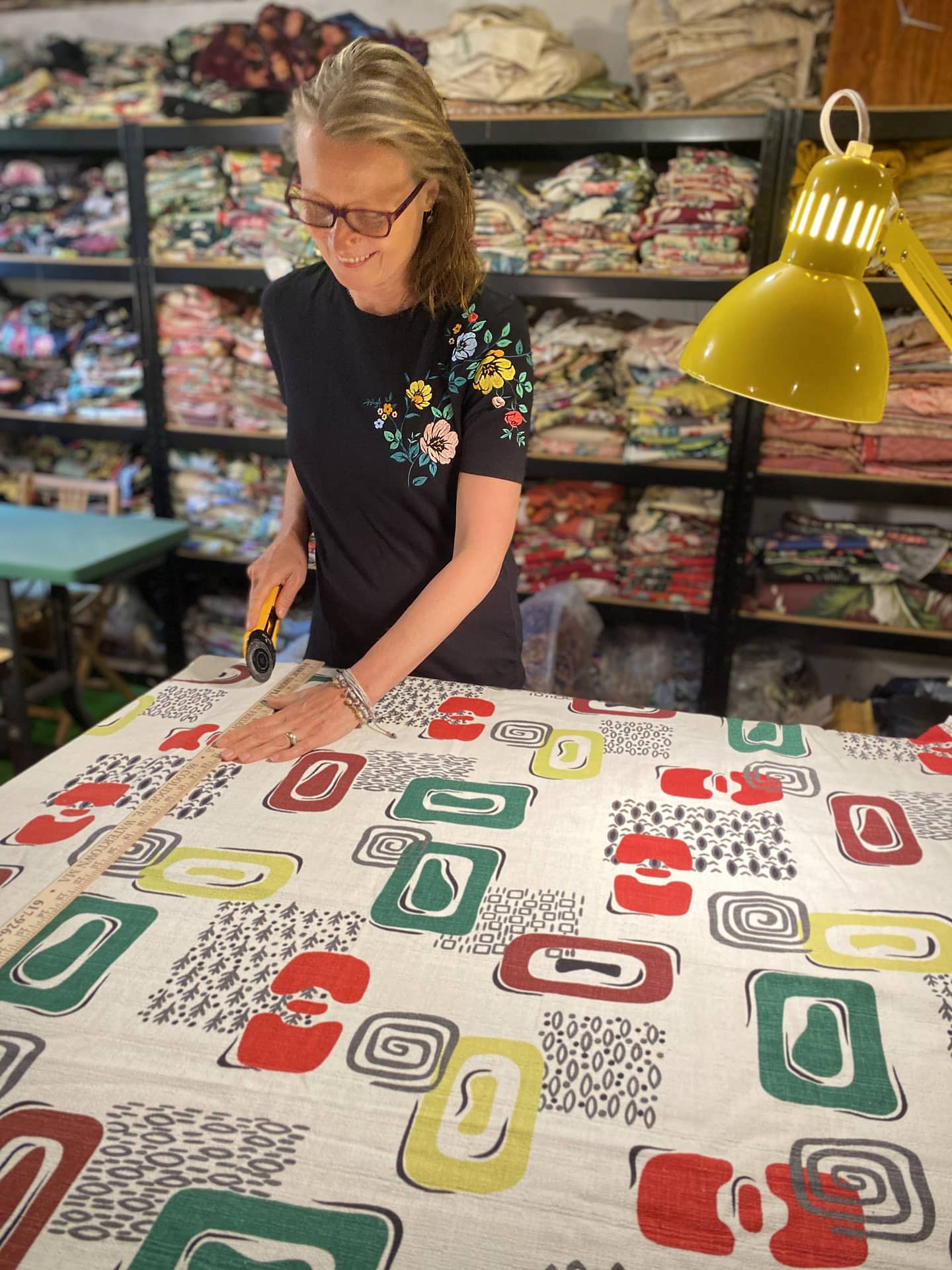 " I first washed ashore the beautiful island of Martha's Vineyard from Germany at the age of 19. I began selling newspapers and later working as an AuPair. Having been passionate about textiles, color, art and design from a young age, I made my journey back to my homeland, Germany, to attend a three year apprenticeship in fine sewing. "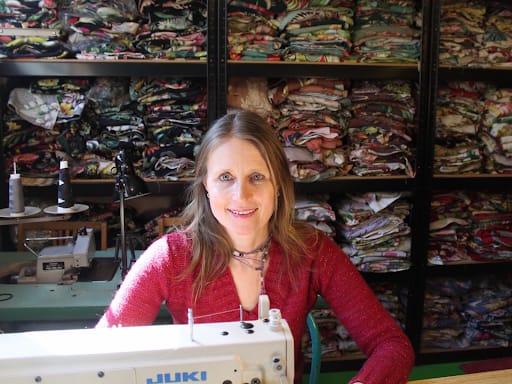 "After design school I knew I wanted to live in America. The possibilities seemed endless. SylvieBags was born after I discovered a stack of Vintage Fabrics at an Antique Show. I search for this rare material daily and still get excited every time I find a piece of fabric that lives and breathes the history and design sense of the 1940s. Often the vision of what I will make appears right there and then. Finding this striking material in mint condition takes resourcefulness, diligence, time and grit. The return is always worth the investment. I am grateful to all my clients and the Vintage Fabric lovers out there who keep my mission alive and share my passion for this incredible fabric. "
24 years later, there are upwards of 10,000 SylvieBags delighting vintage aficionados around the world. We pride ourselves on our quality craftsmanship, attention to detail, and unmatched variety of fabrics. You will not be disappointed in our ever-changing selection of Mid-Century textiles that constitutes the raw materials for our bags and accessories. We are always on the hunt for mint-condition Mid Century Textiles.